We help companies shape how their product can be best implemented in historically marginalized populations.  
To make COVID-19 contact tracing apps more inclusive, UCSF S.O.L.V.E. Health Tech co-authored this study published in JAMIA, evaluating the usability of mobile contact tracing apps, especially for individuals with limited digital literacy skills and who face barriers to communication. Recommendations made for future app designs include lowering content literacy levels, using racial and gender diverse visuals, and including audio/visual components.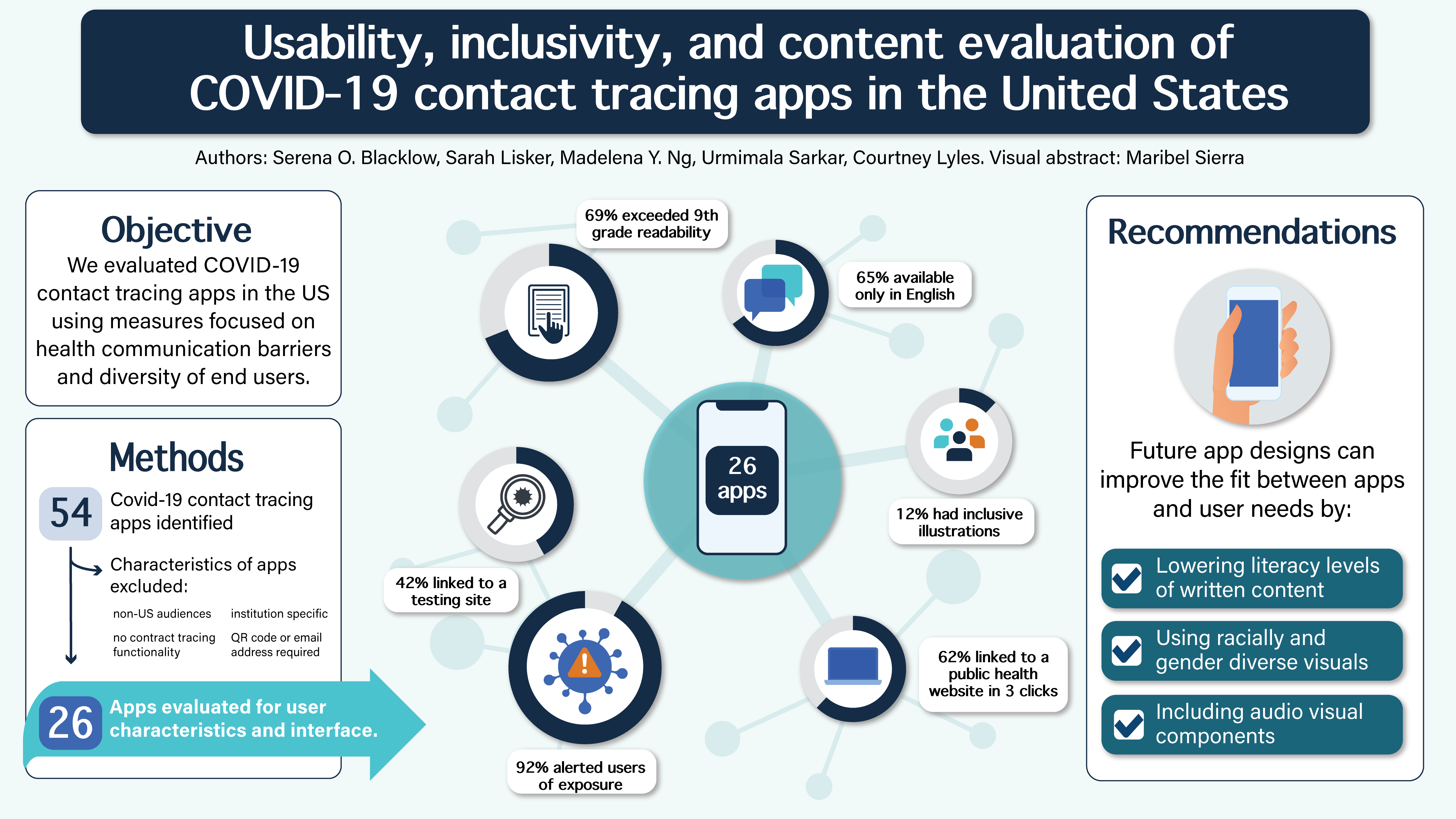 UCSF S.O.L.V.E. Health Tech partnered with AppliedVR to identify barriers and facilitators to virtual reality (VR) and digital therapeutics in the medical safety-net. We found that frontline pain management clinicians and leaders are interested in digital therapeutics like VR. However, they suggest significant adaptation – such as cultural tailoring, providing the technology in languages other than English, integration with existing clinical workflows – to address the specific needs of the diverse populations they serve. Healthcare IT News covered these findings in a September 2021 press release.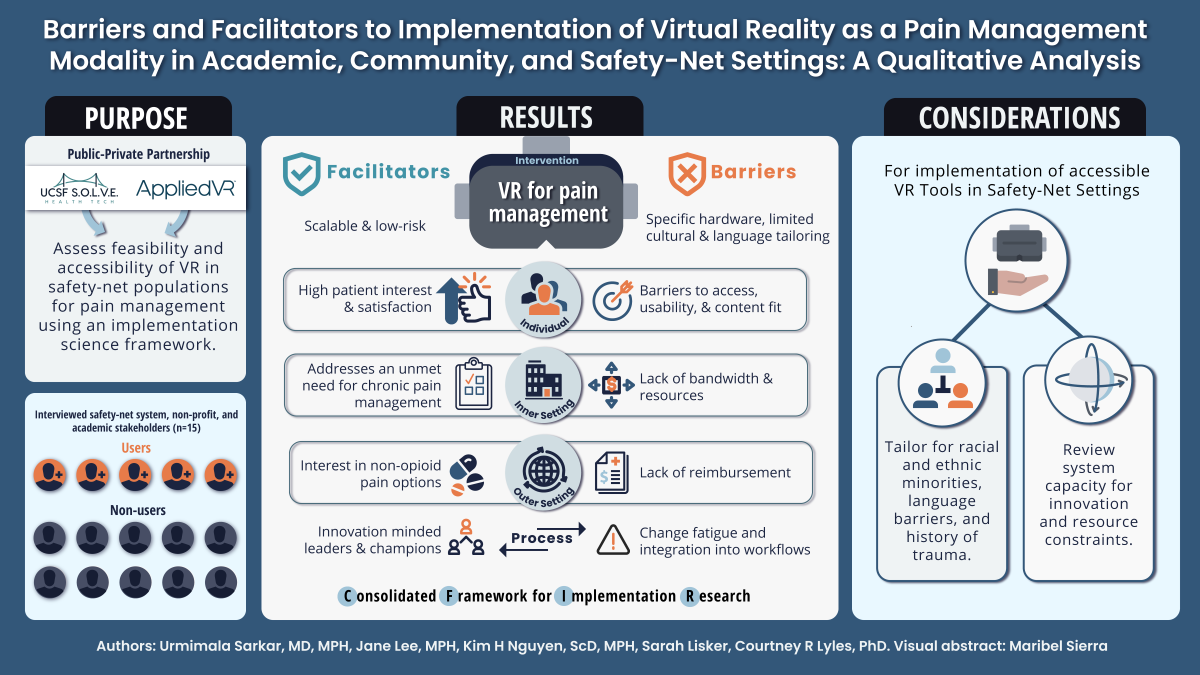 Co-founder of S.O.L.V.E. Health Tech, Urmimala Sarkar MD, MPH, presented our study identifying best practices of implementing VR in safety-net settings at the UConn Center for mHealth and Social Media Annual Conference in 2020.
We engaged in a six-month collaboration with Omada Health to adapt their existing diabetes prevention content into a lower-literacy curriculum. We then conducted a real-world feasibility test with pre-diabetes patients at a public hospital. Here's what they had to say:
[S.O.L.V.E. Health Tech] proved to be a critical partner to Omada as we adapted our online diabetes prevention program for underserved populations. The center's deep experience with and cultural sensitivity to the healthcare safety net, combined with a commitment to rigorous scientific methods helped us not only develop a highly effective program adaptation, but also led to the conduct of meaningful research with peer-reviewed scientific publications. Our partnership with them has contributed to the overall integrity of Omada as a digital health provider for diverse populations. We continue to have a positive, collaborative relationship with UCSF and interact with them frequently in the broader healthcare community, advocating for and improving access to clinically validated interventions.
Omada Health
Relevant Publications List: