We offer research-based services that allow health technology companies, across all phases of maturity, to reach diverse users.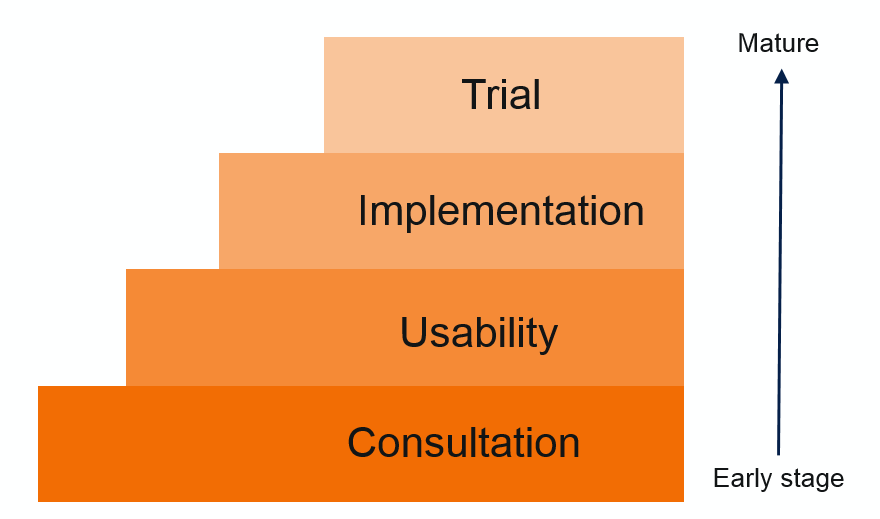 With S.O.L.V.E. Health Tech, products become:
Culturally appropriate for diverse populations
Usable and accessible for individuals with varying degrees of literacy, English language skills, ability
Feasible and scalable in real-world, resource-limited settings
Customer Testimonial
We engaged in a six-month collaboration with Omada Health to adapt their existing diabetes prevention content into a lower-literacy curriculum. We then conducted a real-world feasibility test with pre-diabetes patients at a public hospital. Here's what they had to say:
[S.O.L.V.E. Health Tech] proved to be a critical partner to Omada as we adapted our online diabetes prevention program for underserved populations. The center's deep experience with and cultural sensitivity to the healthcare safety net, combined with a commitment to rigorous scientific methods helped us not only develop a highly effective program adaptation, but also led to the conduct of meaningful research with peer-reviewed scientific publications. Our partnership with them has contributed to the overall integrity of Omada as a digital health provider for diverse populations. We continue to have a positive, collaborative relationship with UCSF and interact with them frequently in the broader healthcare community, advocating for and improving access to clinically validated interventions.
Omada Health
Publications
Our team has written over 400 peer-reviewed publications, many of which focus on our work adapting health technologies for low-income and vulnerable populations. These publications describe our efforts consulting to improve digital products and services, as well as testing, validating, launching, and evaluating technologies in real-world settings.
Selection of publications