In 2017, we saw $5.6 billion dollars invested in digital health. However, we have not seen a meaningful reduction in healthcare expenditures or improvement of health outcomes. This is because digital health products are not accessible to the sickest and most complex patients. Our team's research, including usability testing of mobile health applications, demonstrates that health technology is poorly designed for low-income, racially and ethnically diverse populations.
Existing health tech is not made with diverse patients in mind.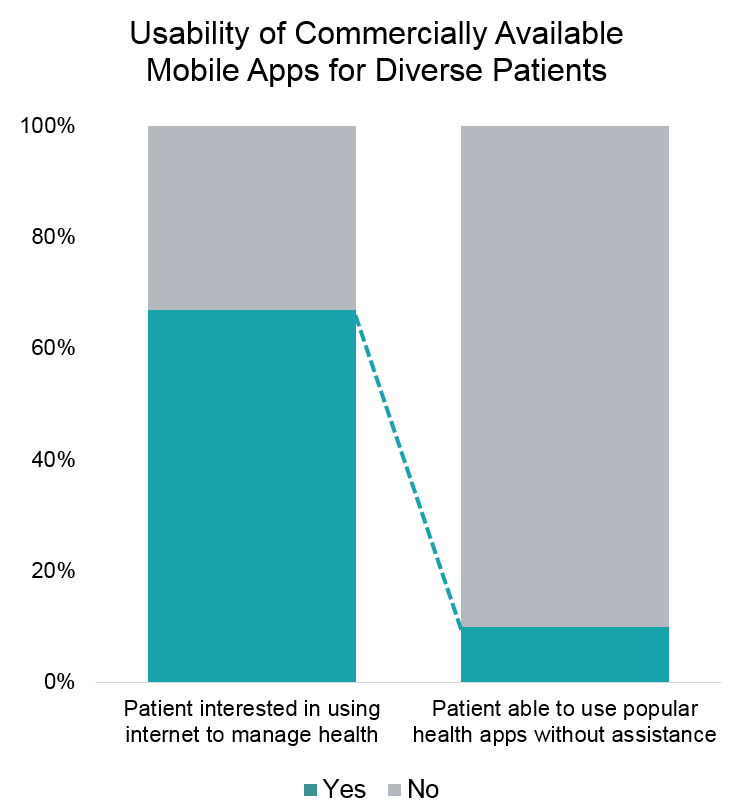 The same diverse patient populations that face challenges using health technology are disproportionately burdened by chronic disease. As only ten percent of patients represent two-thirds of all healthcare costs, digital health must begin designing for low-income, vulnerable populations in order to truly begin improving health outcomes and reducing health care costs.